Bio
"A distinctly British twist on a sound that harks back to the glory days of Deep Elm Records and Sub Pop. A fusion of 90's British indie and American Emo."
With previous releases under their belts on Gallows' owned Venn Records and FITA records, Moose Blood followed up the 'Moving Home' and 'Boston/Orlando' EPs with a split 7″ with long-time friends Departures on No Sleep Records. This led the band towards a busy touring schedule throughout the UK and Europe, playing amongst the likes of The Appleseed Cast, Mallory Knox, Balance & Composure and Funeral for a Friend.
Their debut full length, 'I'll Keep You In Mind From Time To Time' has been released to much acclaim and has garnered the band attention from both sides of the Atlantic.
The album, produced by Beau Burchall in Los Angeles, is "a record full of Summer anthems and rocking emo that has some hooks so vast that it literally takes days to shake some of these songs of your head. Singer / Guitarist Eddy Brewerton delivers an unforgettable performance on the album, backed up by Mark Osborne on Guitar, Glenn Harvey on drums and Kyle Todd on Bass."
In support of the release the band toured extensively throughout 2014 and 2015, across Europe and the UK supporting the likes of Balance & Composure, Man Overboard, Mallory Knox, Fightstar, and Lower Than Atlantis and in North America, spending 2 months on the renowned Vans Warped Tour. Their debut headline tour across the UK was completely sold out and the band were soon gathering interest in mainstream UK media, with singles 'Swim' and 'Gum' sharing success on Radio 1 with plays from the likes of Dan P Carter and Huw Stephens and leading music magazines Kerrang! and Rock Sound heavily featuring the band, they were also nominated for Best British Newcomer at the 2015 Kerrang! Awards. A final highlight of the band's debut album campaign came at the end of Summer 2015 with a high profile slot at Reading and Leeds Festival.
2016 will see the band embark on another sold out UK headline tour, as well as a Summer packed full of European festival appearances, including main stage slots at Slam Dunk Festival, 2000 Trees, Groezrock, Y Not, and Bestival amongst others. Having sold out London's Islington Academy in under 2 hours, and a nomination for Best Underground Band at the Alternative Press Awards, Moose Blood are now fully aware of the expectations surrounding them and are therefore preparing to release the follow up to 'I'll Keep You In Mind…' coming in August this year. Recorded again with Beau Burchall, the bands sophomore album 'Blush' promises to continue their journey into becoming one of the UK's best new bands, and expand their fanbase worldwide.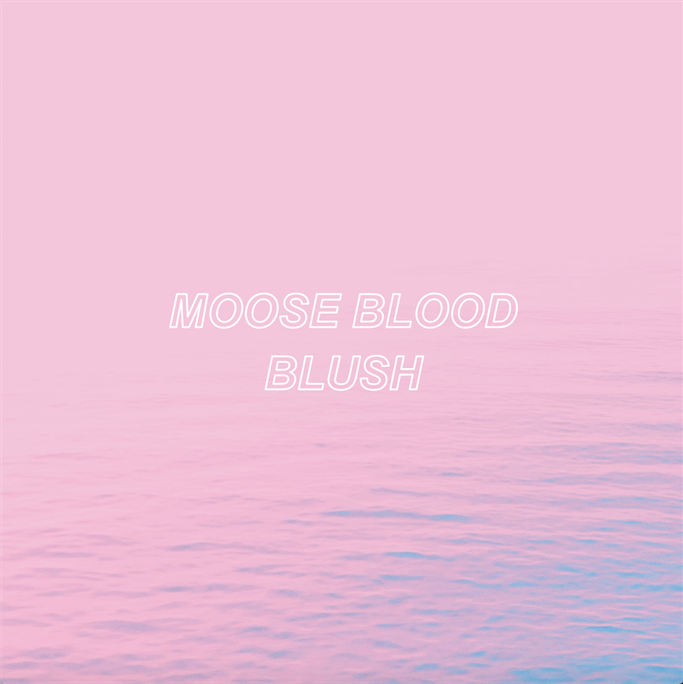 Management
Craig Jennings
Matt Ash
Stuart Gili-Ross
Dan Brown
Xavier Candelaria
Live
Anna Bewers, United Talent Agency (ROW)
Andrew Ellis, APA New York (North America)
Press/ Radio
Emma Van Duyts & Hayley Codd, Public City PR (UK)
Natalie Schaffer, Big Picture Media (US)