Where do you go next, when you're on top of the world?  That was the question pondered by Bring Me The Horizon as they ended the Sempiternal era with a spectacular, sold-out show at London's Wembley Arena.
2013's Sempiternal – a huge, genre-splicing album that set out Horizon's stall as the most ambitious of modern metal bands – had been an all-out raging success. It crashed into the Top 3 in the UK, eventually being certified Gold, hit Number 1 in Australia and cracked the US Top 15. They toured relentlessly, electrifying crowds wherever they went, the venues getting bigger with every new sortie. They conquered festivals from the UK's Download and Reading & Leeds to the USA's Vans Warped Tour to Australia's Soundwave to Russia's Kubana, always the band to provoke the most extreme reaction, wherever they went.
Furthermore, songs such as Shadow Moses and Can You Feel My Heart became daytime Radio 1 favourites as Horizon broke out of the metalcore ghetto, their irrepressible tunes, intelligent lyrics and vibrant, untameable spirit bringing in pop fans and alternative kids alike. And no wonder: BMTH had become the most exhilarating, boundary-smashing rock band on the planet.
"We normally have big ups and downs during a campaign," says frontman Oli Sykes. "We'd sell out Brixton but go to a festival and be ready for shit to be thrown at us. Sempiternal was the first time everything had been overwhelmingly positive."
And then there was Wembley itself. A breathtaking December 2014 triumph, roared on by 12,500 maniacal, moshing fans, as can be witnessed on the Live At Wembley DVD, BMTH keyboard player and programmer Jordan Fish describes the show as "the pinnacle of everything". "It felt like we were onto the next level as a band," says Fish. "In fact, it was like we were a different band."
Many bands might have been content to leave it there, to rest on those laurels for some time. Once upon a time, Bring Me The Horizon might have been too. After their breakthrough third album (2010's There Is A Hell, Believe Me I've Seen It. There Is A Heaven, Let's Keep It A Secret), they needed a long time away from the pressure cooker of life on the road, time to ponder their next musical steps, heal shattered bodies and tired minds and resolve all manner of personal issues.
This time around, however, Fish says, "There were no issues. We had nothing to prove musically and personally there were no problems that needed to be dealt with. Everyone gets on really well, everyone's happy. We didn't need to recover because we all felt so good."
And these days, as their name implies, Bring Me The Horizon are constantly looking to reel in the next objective. Sykes says, by the time the band got to Wembley, they "felt like they could write even better music than on Sempiternal". And so, while their management and label were happy to grant them several months off, once Christmas was over, the band – Fish, Sykes, guitarist Lee Malia, bassist Matt Kean and drummer Matt Nicholls – found they had an itch that still needed scratching. So, just like the rest of the country, when January 2 came around, they went back to work.
They started slowly at first, writing together in the biting teeth of a Sheffield winter. But soon – inspired by the euphoric dance music they were listening to and their own, pre-Wembley standalone single Drown, a more accessible take on BMTH's trademark electronic rock intensity – things began to take shape.  Drown's success – it became BMTH's first Top 20 UK single, as well as a Top 10 rock hit in America – also encouraged Sykes and Fish (now fully integrated into the band after joining during the making of Sempiternal) to take on the roles of co-producers for the album.  "Drown was great for us," says Fish. "It gave us the confidence that we can be that kind of band if we want; not just a metalcore band, but a band anyone can like."
"We'd squeezed as much as we could out of breakdowns and screaming," says Sykes. "One of the challenges we set ourselves was that every song should hit people as hard as ever, but without doing what we'd done before."
So soon, Sykes was bringing the same drive to the sessions that he's brought to Horizon's previous four albums, even as he was developing his vocals into a more soulful, less screamy proposition ("With screaming, there's not much more you can get across beyond anger and desperation," Sykes shrugs, "And this time, we wanted to say so much more"). Lyrically, Sempiternal had been effectively a concept album about his struggles with addiction, but this time around, with his life on a more even keel, Sykes began to explore what Fish terms "the baggage you have to deal with when your life is sorted and happy". "We all have that shared feeling of, 'Is this it?'" says Fish.
"It's about finding the light in the darkness," explains Sykes. "Even my worst experiences ultimately got me to this point: being bullied at school, my drug addiction, the people that have wronged me – I took it and turned it into something awesome."
Some of this new-found balance between positivity and melancholy – born of Sykes' belief that the worst way to deal with problems is to ignore them – began to work itself into the music, where the band were coming up with some of their most instant, irresistible songs to date; this heaviest of bands discovering a lightness of touch. At one stage, the band considered deliberately writing "a really fucking heavy one", before deciding to follow their instincts. "You have to go with your gut when you're writing music," says Fish, "Or else it rapidly starts to fall apart. People see through it."
So the band decamped from ice-bound Sheffield to the Greek island of Santorini, soaking up the sun on the black sand, riding mopeds around the picturesque island and partying with the locals between sessions at Black Rock Studios, recording what would become their fifth album, That's The Spirit.
There, the songs began to blossom like the local fig trees. There's the album opener, Doomed, a breathtaking slice of musicianship that shows the enhanced skills of every member, building into a chorus the size of the Burj Khalifa. There's Happy Song, a bitingly sarcastic, yet utterly infectious slice of cheerleader-led psyche-pop. There's full-on rage anthems like Throne, subtle-but-deadly post-hardcore blasts such as True Friends (inspired by an Oscar Wilde quote, no less), barnstorming alternative rockers such as Avalanche. There are new influences – a hint of dancehall on Run, a sense of urban menace on Blasphemy – while Sykes' voice, always one of the most recognisable in rock, has been reinvented as a much more versatile, although every bit as distinctive instrument. And there is even, of all things, a saxophone solo, on epic album closer Oh No.
"We were like, 'Can we do this?'" laughs Fish. "Like, 'We love this, it sounds like it's meant to be there, but is it actually acceptable for a Bring Me The Horizon song to have a sax solo on it?' And I guess the answer is… we'll see! But if 'heaviness' is all someone cares about, they should have bailed on this band a long time ago."
And they haven't. From their relatively straightforward, if never less than striking metalcore beginnings in 2003, Bring Me The Horizon have become that rarest of bands: the group that can expand both their own, well, horizons and everyone else's. That's why they're the fastest growing rock band on the planet. Because, in a world where too many bands stay safely in their designated lanes, BMTH are busting out of theirs and taking their hardcore fans with them, all the while attracting new listeners.
So That's The Spirit is, like all the best albums, different to what's come before, but every bit as dazzling. It's an album surely destined to infiltrate, subvert and ultimately change mainstream culture around the world, in a way we haven't seen since Hybrid Theory or The Black Parade.
"That's the kind of band we want to be," enthuses Fish. "There's a new generation out there who don't feel the same stigma about a metal band being in the charts. We can be that band; the band that can get people into rock music for the first time."
"As a band, we've always had to fight to convince people," concludes Sykes. "This time around, people want to hear what we've got. Everyone's hungry to hear it and everyone's excited. That's something only a few bands are lucky enough to have. I don't want us to just be a band for metalheads; I want us to step up and be one of those bands that keeps their roots, but whose fans listen to all kinds of music."
A gateway drug for a new rock generation, That's The Spirit finds BMTH shaping up to be the sort of band that won't just conquer the world (again), but will change it too.
Where do you go next, when you're on top of the world? For Bring Me The Horizon, the answer is simple: wherever they damn well please…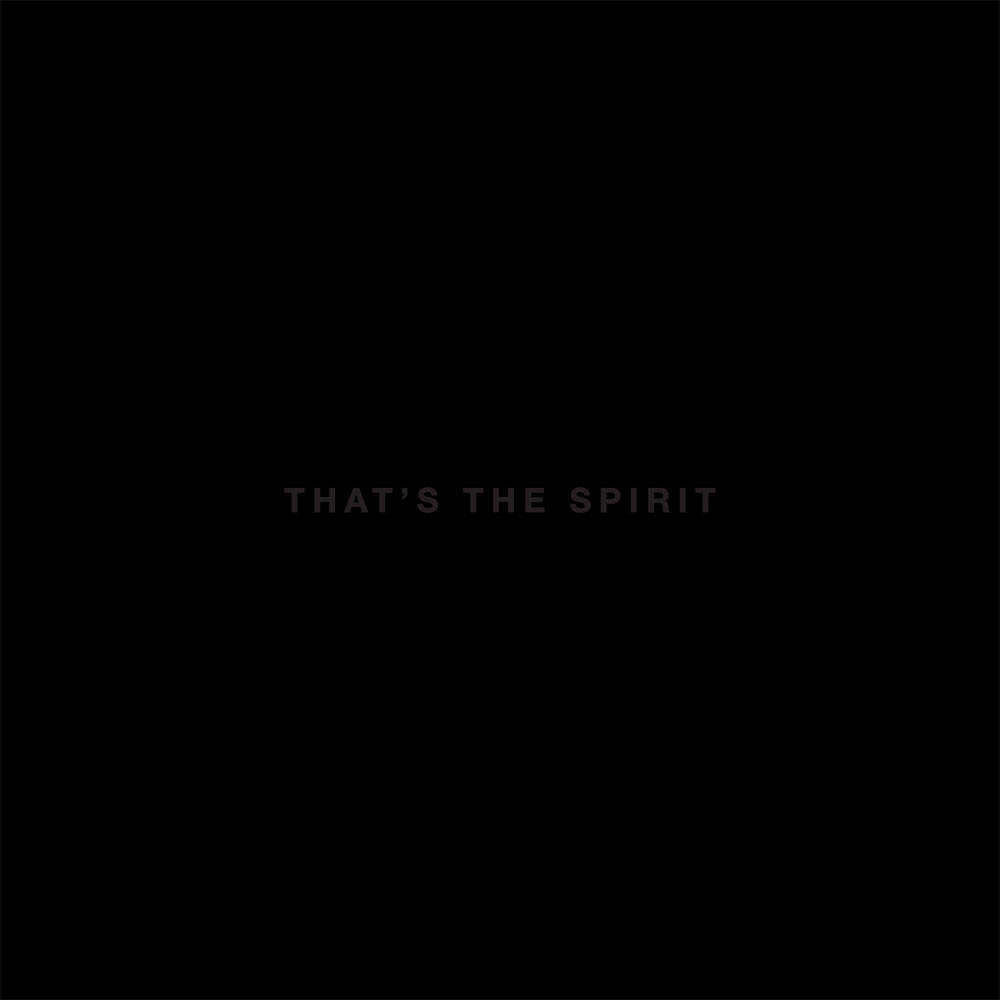 Management
Craig Jennings
Matt Ash
Rosie Jennings
Niall Crisp (Assistant)
Live
Josh Kline, United Talent Agency (North America)
Paul Ryan, United Talent Agency (ROW)